On Air Team A-L
Adelaide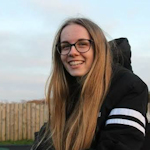 Hobbies/interests: Music, Lyric writing, Anime/Manga, Reading, Hanging out with family and friends.
Top 3 Songs:
Softcore -The Neighbourhood
Get out of my dreams, get into my car - Billie Ocean
Please don't leave me - P!NK
Adelaide has had a passion for music from a young age and loves lyric writing.
---
Allan Lake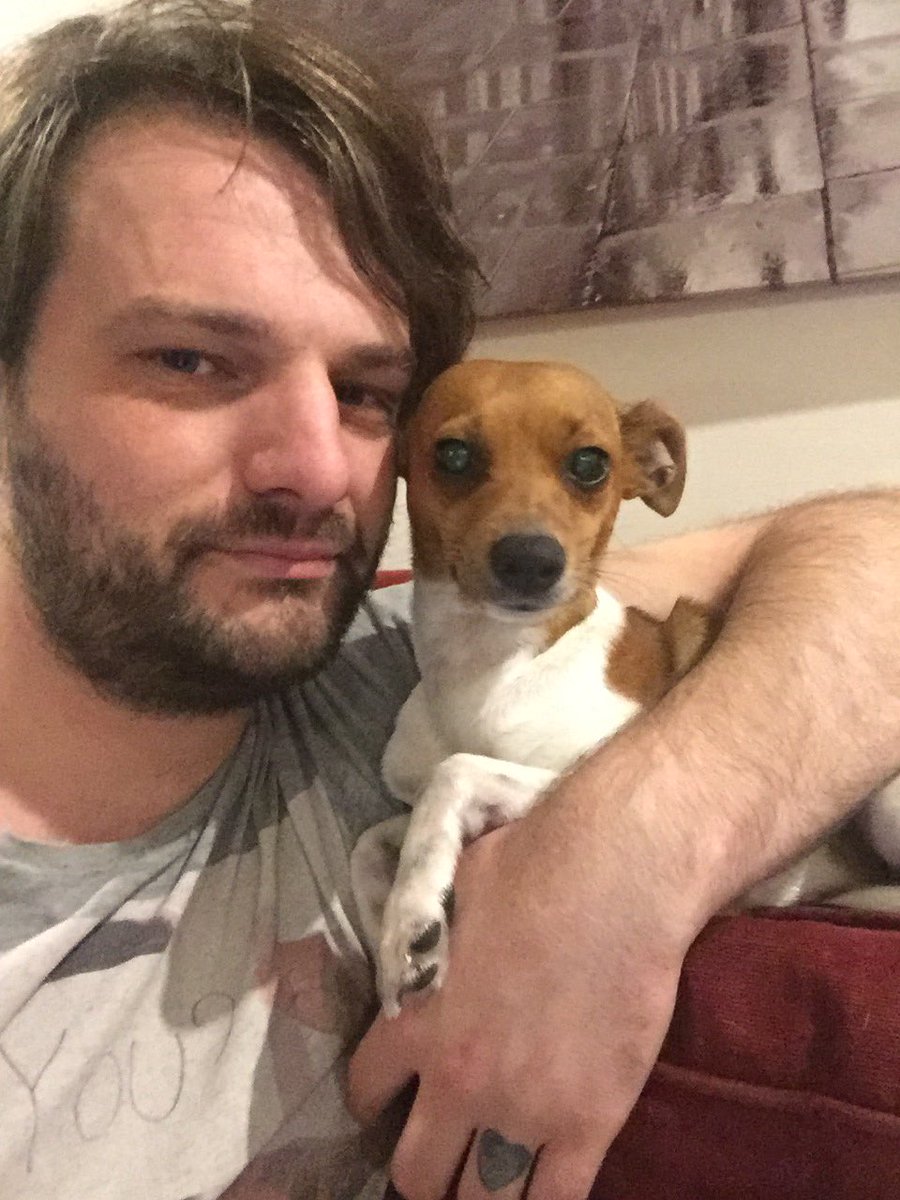 Allan started his radio career at Isle of Wight Radio working as the tea boy on the Saturday sports show and as producer for the station's veteran phone-in presenter Alex Dyke. This led to his own Saturday evening show, but he was let go by the station after broadcasting a controversial feature named "Bin Laden reads the Bible". After this, he moved to neighbouring station Power FM, before leaving the south coast for Hull to present Late Night Lake at Viking FM. Whilst working at Galaxy Manchester he generated more controversy after comments he made about Pop Idol winner Michelle McManus

After a stint at Liverpool's Juice FM, he moved to London and GCap Media's Capital Disney for an evening show named "In on the Lake" from January 2005 to August 2006. Lake was then moved to the Breakfast show on sister station Core. After eight months, the show ended as the station switched to a non-stop music format. During this tame, Lake was also a regular cover presenter for Capital 95.8. He has covered shows for GCap's Coast 96.3 and Red Dragon FM, where he once again generated more controversy over his sacking, after getting listeners to call the programme controller to try to persuade him to hire him, who in turn rehired him.[4] During his time on the Evening show, Lake caused Red Dragon to have its building lease reviewed after he ordered a live cow to be delivered to the studios. Both incidents were radio stunts with the consent of management, Allan continued to be employed by the group throughout. Allan now joins us here at Zack FM.
---
Angelina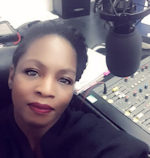 Hobbies and interests:  Music, Family, Friends and creating memories
All time top three songs:
Three little birds - Bob Marley
Change Me - Tamela Mann
Spirtual 'Loose Ends remix' - Don E featuring The Collective
My radio career:  105.3 Zack FM
The best thing about working in radio:  I get to discover and uncover my passion for music and share a little bit of light.
Show Name:  Mind, Body and Soul on Thursday 11pm-1am as the host Angelina mixes good music with conversation on all things spirtual, mental, emotional and physical.
---
Chico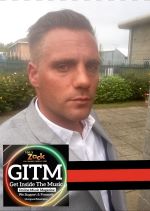 Time with Chico, Wednesday nights from 11pm until 1am. Two hours of music and interviews with unsigned, up and coming artists. Chico used to host school discos and birthday parties, then he got involved with a record company called Shireham entertainment during the first lockdown of 2020 and assisted in releasing a chartity single "Rise Above It All" by Anthony Parsons. Over Christmas 2020, owns the copyright of the track "More Like Christmas Eve" (Martin Fletcher).
Lately, Chico founded Get Inside The Music and GITM Awards supporting unsigned artists with his online show "Time with Chico."
Chicos main job is a firefighter on RAF Lakenheath base and a crew commander with Newmarket Fire Station.
---
Chris T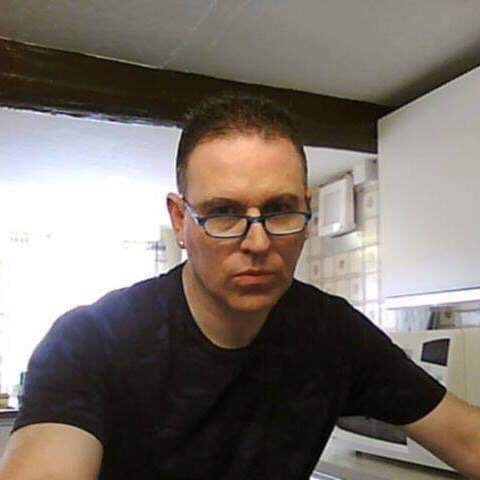 Hobbies and Interests: Music (obviously!), radio, snooker, electronics, street lights, boomboxes, record fairs, aircraft. All time top three songs: Wow... so many possibilities! But here goes;
Sheena Easton - For Your Eyes Only
Imagination - Body Talk
Third World - Now That We've Found Love (Paul Hardcastle Mix)
My radio Career: Started age 13, made a small FM transmitter and broadcast music to our house and about 50 metres up the street! Had up to TWO listeners! Made other ventures in to home-brew broadcasts in more recent years but less said about that the better! Now proud to be associated with Zack FM.
---
Cookie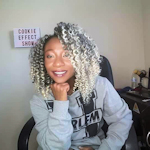 My name is Cookie. I started off as a dancer and I have worked behind the scenes with artists such as May7ven, Tim Westwood and a number of up and coming acts too. As well as hosting The Cookie Effect podcast (available on all major podcast platforms) I am delighted to be part of the Zack FM team! I enjoy all things music but my passion is Hiphop and R&B - but good music IS good music! I host an easy breezy show with some fun features such as tell me why you're mad, krazy fun facts and a little celeb chat too.
I am very open minded and I tell it as I see it so expect the unexpected. This show is for like minded people who just don't take themselves too seriously and like a bit of fun. 
---
Dave Caine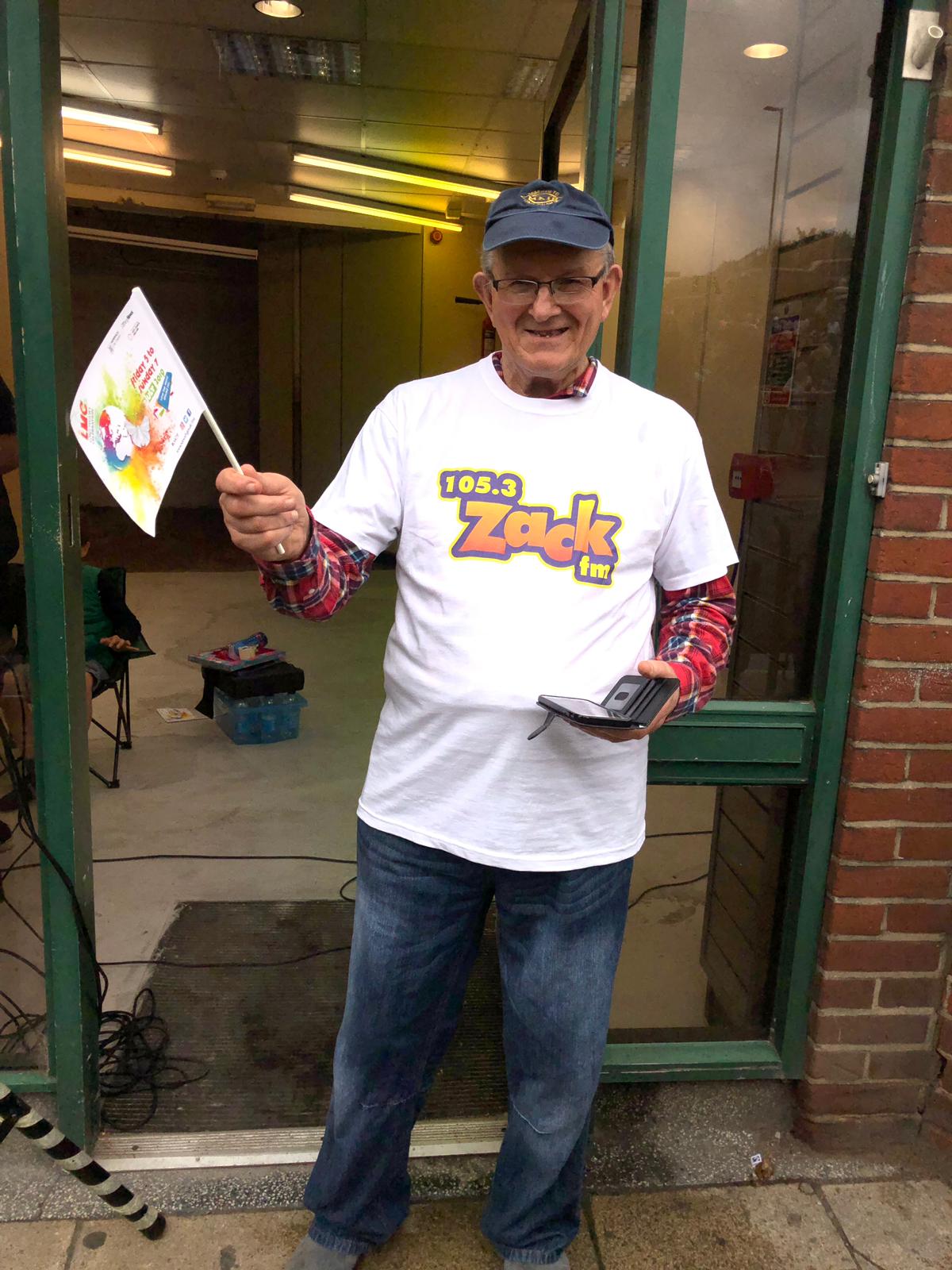 I have been into radio since the seventies. I started off with land based pirate Station Anglia Radio, ABC England to name a few. In 1979 I worked for pop pirate Radio Caroline on the good ship Mi Amigo as a DJ and painter and in 2003 worked as a DJ and producer for Rock Station Xcel FM for 3 years until it was sold. I then had a break until I joined Zack Fm. Radio has been in my life for years and i love it. You can hear me between the hours of 3 and 5am Tuesday - Friday. Also on Solid Gold Sunday Morning "nothing but 60's" from 5am - 7am! 
we asked Dave what his 3 top songs are:
1. Dancing In The Street by Martha Reeves and the Vandelas.
2. Music by John Miles.
3. We Love The Pirate Stations by The Roaring Sixities.
---
Derek "Tommo" Thompson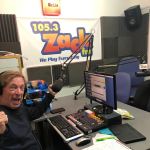 Derek started his broadcasting career at the age of 18 working in the world of local radio. In the seventies, he worked for BBC Radio Sport based in London. In the eighties he joined ITV and World of Sport, by now an established horse racing comentator. During 1985 Derek joined Channel 4 Racing. He also commentates for At The Races and was often heard on TalkSport. Zack FM are pleased to welcome "Tommo" to our Solid Gold Sunday lineup.
---
Doug Kramer



Doug Kramer, known for his energetic on air personality, has spent the better part of the last 20 years in Radio. Beginning his career in Hot Springs on 105.9 KLAZ, Kramer pioneered the on air mix-show having DJ's like Chaos, Big Brown, Chris K and many others doing live mixes on the air. After several station moves in the late 90's Kramer found himself a home in New Orleans doing mornings on 104.1 KISS FM. At this point his show had begun syndication. In 2006 Kramer moved his operations to Oklahoma City where he worked afternoons at KJ103 and further refined the overall direction of his show. It was then that he began syndication of his mix-show which is still heard every Saturday night. In 2008 Kramer took his syndicated program to the studio back in Arkansas.
---
Flip Miller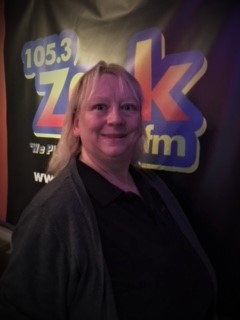 Flip hails from the town of Bishop's Stortford but is now a local gal residing in Beck Row. Flip champions all things local to Mildenhall and the surrounding villages but is truly in her element when interviewing local people, bands and business people. Flip is often found "out and about" at local events flying the flag for Zack FM. There is nothing she loves more than being interactive with our listeners on air when hosting her shows so do call her up or pop a message through when she is in the studio.
You can catch Flip on Monday evenings at 9am with the "All Request Show" or teamed up with Chris T on Tuesdays for Live and Local. Other shows include Wednesday evening at 9pm for an hour of chat with a local V.I.P., Sunday Night Live at 9pm as part of Solid Gold Sunday and Monday mornings at 4am.
---
Geoff Carter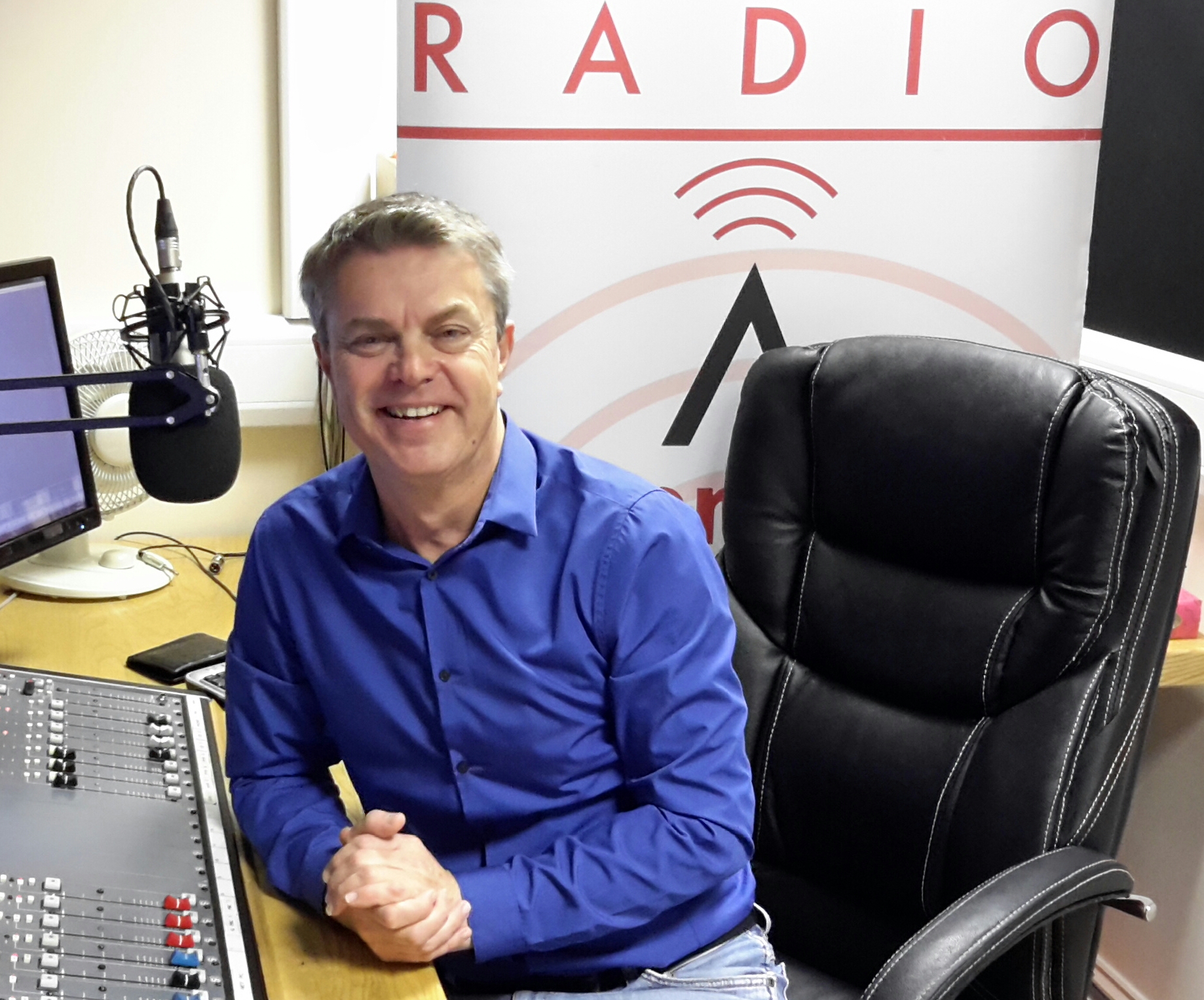 Geoff is probably the only person to have done ventriloquism on the radio. Many say he is very good at it!! You don't want to miss Geoff Carter's Sunday morning show! Kev the boy racer often drives into the studio during Geoff's show. He causes havoc while giving you a laugh.

Have a go at the quiz with no name. If you get the correct answer you'll get a certificate from Geoff. He sends it to you telepathically (clever that, hey?) There's great music, humour and mayhem. From 9 until 11am with Geoff. It's radio like it should be!
---
Geoff Dorset



Starting his career aged just thirteen, it was only a short while before Geoff became established as one of the Mecca Group's top three DJs, seeing him open new venues worldwide. He compared the second ever gig by Led Zeppelin and early shows with Fleetwood Mac. Geoff has been heard on Radio Hallam, Q102 in Florida and KZUN in Dallas, pirate radio station Sunshine Radio, Skyline FM, Express FM, Mix 94 in Las Vegas and the UK's second most-listened to community station, Forest FM and now joins us on Zack FM.
---
Hamish Brown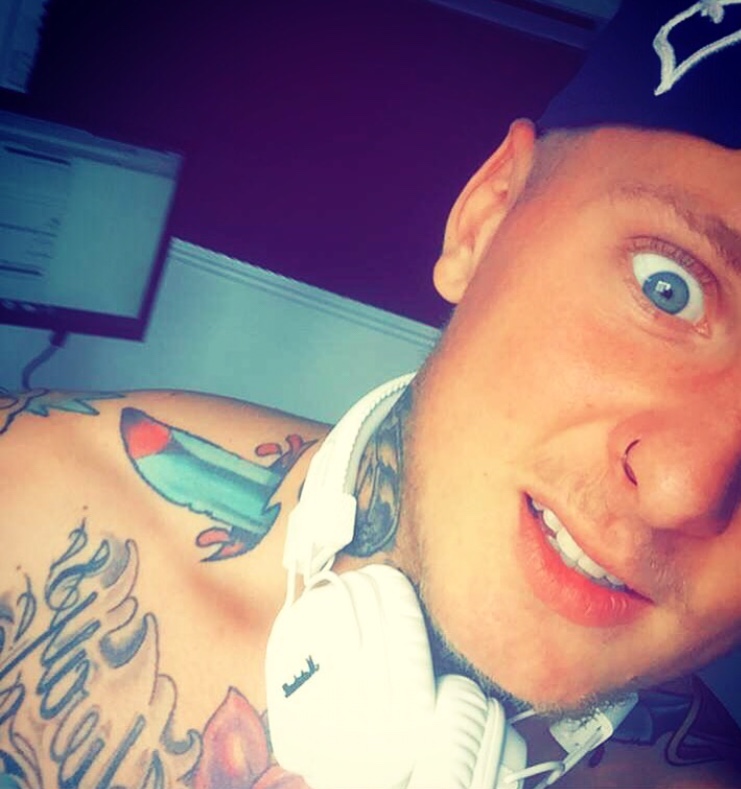 I have been working at Zack FM now for a good number of years now, I have always enjoyed music and have spent time working in clubs and done a season abroad in Ayia Napa. I always strive to make my self better at what I do and enjoy helping people so they can also achieve their goals. My main interests are deep house music, tattoos and just going out at the weekend with my friends. Join me each and every Saturday morning between 7 and 9am.
---
Ian Lawrence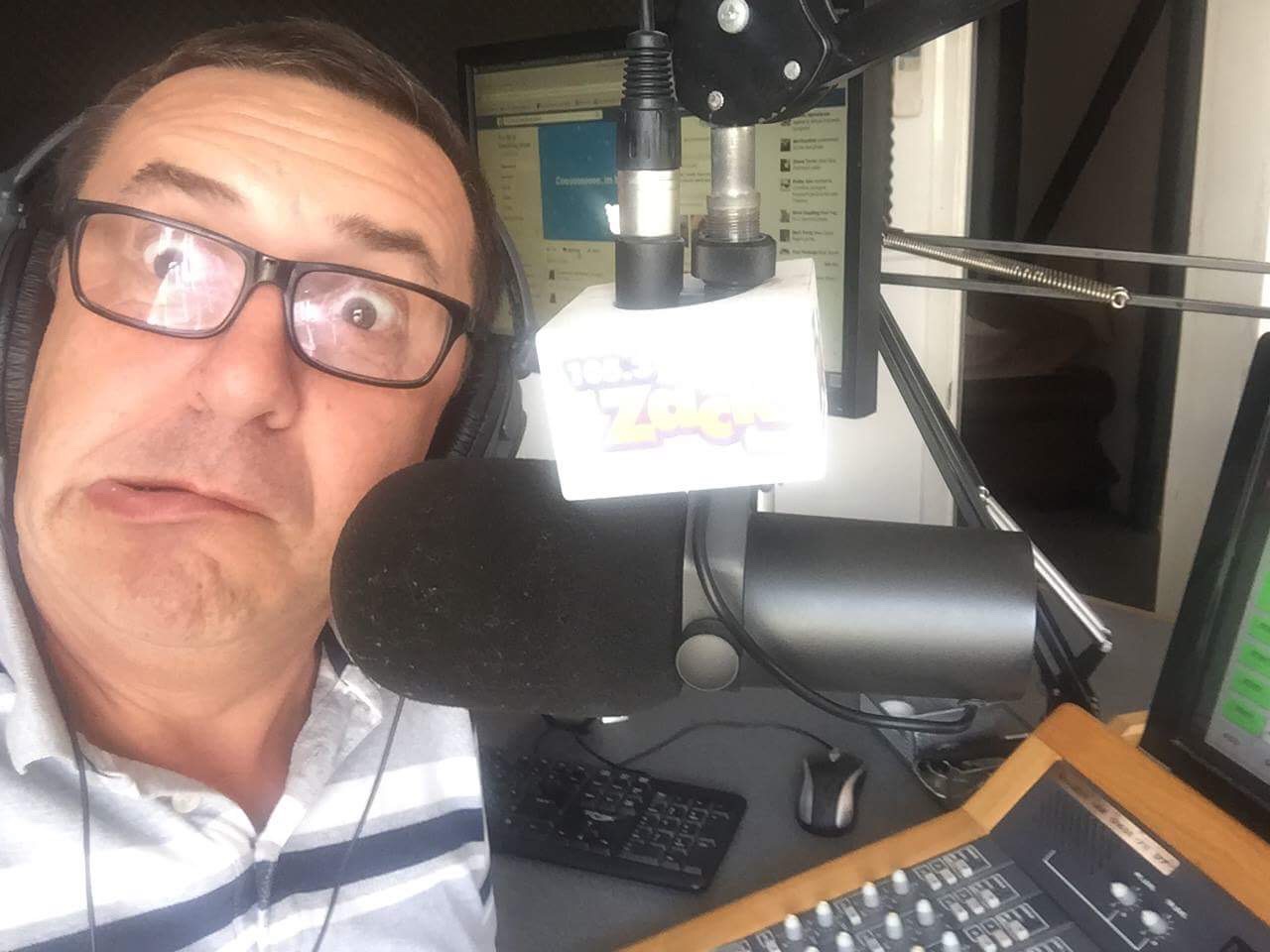 I have been involved with playing and presenting for 40 years. At the tender age of 16 I managed to con the local disco suppliers in Chadwell Heath in to getting me credit on a £120 RSC Mobile disco. I was by this time working in pubs and clubs in London and Essex - I was underage to even be in the establishments! At a very young age I was involved in pirate radio which was an experience not to be forgotten.

I went into club management and worked at The Colchester Hippodrome, The Circus Tavern, TOTS The Berwick Manor. Reflex in Bury St. Edmunds (later Brazillia) the list goes on.

Living abroad I got very little chance to broadcast but on my return I joined a small internet station and then moved over to FM in Ipswich. Here I am at Zack FM and what fun we have. (Not sure if the station management feel the same!!) I live in Sapiston with Maisie the border collie and Charlie (Mr Woo) the Yorkshire terrier - ooh and of course Sharon!

My philosophy is to keep smiling and have fun. My show is quite off the cuff and I seem capable of finding those tunes you want to dance and sing to. I learned to laugh at myself after some awful things in my life which also gave me an insight and empathy of other peoples lives. If you want stability and steadiness then listen to Radio 4. If you want fun on a Sunday tea time then tune in to Zack FM.

Parental warning and for those of a nervous disposition. This show is often transmitted in my underpants and vest.
---
India Thompson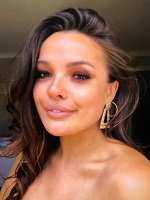 India is from Newmarket and is the daughter of famous racehorse commentator Derek Thompson. She undertook her radio training at Capitol FM in London and that is where she is currently based at Uni studying broadcasting and fashion.
---
James Whale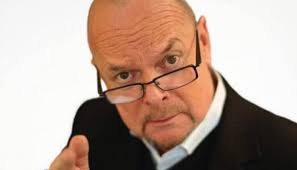 James Whale started his broadcasting career in 1970 as one of the DJ's at Radio Topshop - yes - stores really did have their own radio stations and DJ's! In 1974 he hosted a talk show on Metro Radio and over the years James has hosted many prestigious shows on stations such as Talk Radio, LBC and the BBC. His talents do not end with radio - he was also a contestant on 2016's Celebrity Big Brother and in the late eighties his James Whale Radio Show was also simulcast on ITV television too - the television show attracted over one million viewers.
On a more personal note, James is a patron of The National Literacy Association.
---
Judge Jules
Judge Jules brings his Global Warm Up set to Zack FM on Sunday mornings at 1am. The perfect extension to your Saturday night party.
---
Juice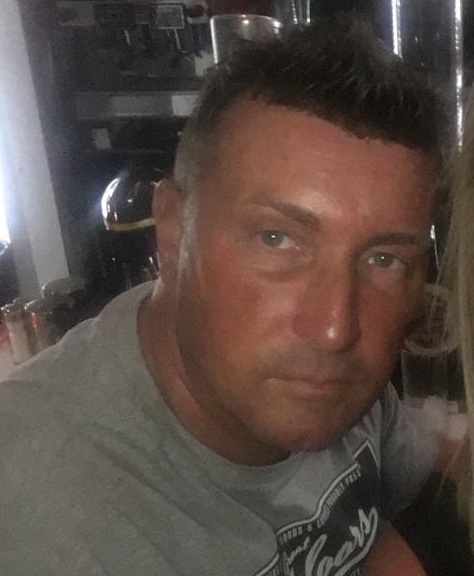 Hobbies and interests – I go to the gym most days, I am a bit of a workaholic so work and hobbies seem to run into each other.

Top 3 songs:
John Miles – Music
Stereophonics – Dakota
Layo Bushwacker – Love story

I originally started doing mobile disco's when I was 14 years old, then moved into DJ'ing in bars and nightclubs across the country working with many famous PA's and bands before getting my own bar/ night club, which I currently have alongside a property development business.  My radio life began after being a big fan of Laser 558 and Radio Caroline; I started in radio with Instore Radio for New Look, then got a big break and went to work at Chiltern Radio, originally doing weather, travel and making the tea! I then progressed to my own show and the Chiltern radio Roadshow's. Soon after that I joined a station in Essex called 1557. I also worked for Jam FM, Midsummer Radio amongst others, in the mid 1990's I did a spell on Radio Caroline out in the North Sea. In 2005 I started DJing for Big L International Radio where I still currently have a show on Saturday afternoons. I started my show on Zack FM in 2011 and took over ownership of the station in 2014.

I always try to believe that if you want something enough, and you work hard enough one day it will happen for you, hopefully that day will come.
---
Kev Reed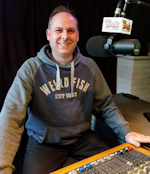 Kev has been spinning up the discs since 1989 in one form or another. Originally from South Wales, Kev spent many years gigging in the local pubs with his Disco Show as well as spending some time involved in hospital radio.
A change in career meant a staggered move across country which eventually found him based in Norwich where he currently resides with his family. Kev spent many years with Big L International, broadcasting on 1395am and the internet. Now you can find him on Zack FM, weekdays at 1pm.
As well as hosting shows on Zack FM, he is also part of the tech team with the station. Kev's shows are broadcast live from his own studio in Norwich to our studio in Mildenhall.
Kev's "Bit In The Middle" show features The Golden Oldie of the day, some of those silly stories and surveys that always seem to change each day of the week (depending on which way the wind is blowing) and a couple of What Was The Year quizzes to tax your brain cells. If you would like to pick a golden oldie or have us feature a particular year on "What was the year" do get in touch!
---
PROGRAMMES
Breakfast with Juice Weekdays
The Steve Penk Rewind Hour
Classic Rock with Jarvo
House of Zack with Mark Davis
Rick Dees in the afternoon
Emporer Rosko LA Connection
Movie Weekly with Stu
Address
Zack FM.
5A Mill St, Mildenhall, Bury Saint Edmunds IP28 7DP
Text the studio: 07480 98 62 66
Email: studio@zackfm.com (also for sales enquiries)
Switchboard: 01638 711 177 (press 1 for studio)
Sales: 07957 351 420