Welcome to Zack FM 105.3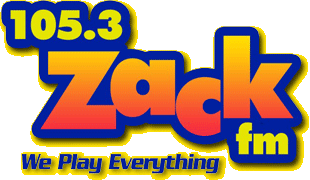 Zack FM is based in the middle of the Forest Heath Area of Suffolk Your Local radio station, within our TSA we cover three RAF bases with a large percentage of American Listeners which is ideal for local Businesses to enter into that marketplace. We broadcast's on 105.3 FM to Suffolk, Norfolk and Cambridgeshire and surrounding area's Zack FM is also available to stream live on line and via the ZackFM Radio Player APP Free from The Apple or Google play stores, also via the Tunein Radio App
 Our slogan 'We play Everything' means we get to play a massive selection of the best music from every generation and genre. Our daily playlist consists of classic hits from the 70's, 80's, 90's, the noughties, the 2010's and the freshest new music from the UK and the USA. 
 Our Presenters are here to entertain you day and night! Zack FM has Presenters on 24 hours a day, 7 days a week. 
In between the great songs our DJ's will make you laugh, make you think and keep you up to date with everything you need to get through your day and night! Zack FM DJ's are all fun based personality DJ'S who have the freedom to entertain you, our listeners and are not restricted to playing the same songs everyday. 
Check out our DJ's in the Zack FM Air Force Team or for more information go to our About Us page.
 Zack FM Weather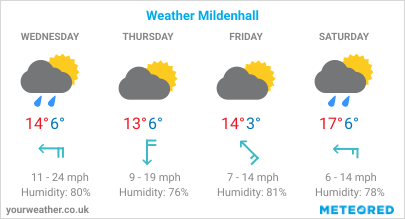 Chris T

Hobbies and Interests: Music (obviously!), radio, snooker, electronics, street lights, boomboxes, record fairs, aircraft.All time top three songs: Wow... so many possibilities! But here goes; Sheena Easton - For Your Eyes Only Imagination - Body Talk Third World - Now That We've Found Love (Paul Hardcastle Mix) (Could have chosen a hundred more at least!) My radio Career: Started age 13, made a small FM transmitter and broadcast music to our house and about 50 metres up the street! Had up to TWO listeners! Made other ventures in to home-brew broadcasts in more recent years but less said about that the better! Now proud to be associated with Zack FM when can we hear you: Saturday evenings between 7 and 11pm with my Urban Retro show and Sunday betwenn 10am and 1pm - Sunday Grooves.
MAIN MENU
PROGRAMS
Advertise With Zack FM 103.3
105.3 Zack FM,
Address
5 Mill St, Mildenhall, Bury Saint Edmunds IP28 7DP
Text  07804 13 12 15
Switchboard: (01638) 711-177
studio@zackfm.com