Little About Us
Zack FM is based in the middle of the Forest Heath Area of Suffolk, within our TSA we cover three RAF bases with a large percentage of American Listeners which is ideal for local Businesses to enter into that marketplace. We broadcast's on 105.3 FM to Suffolk, Norfolk and Cambridgeshire and surrounding area's Zack FM is also available to stream live on line and via Tunein Radio App
 Our slogan 'We play Everything' means we get to play a massive selection of the best music from every generation and genre. Our daily playlist consists of classic hits from the 70's, 80's, 90's, the noughties, the 2010's and the freshest new music from the UK and the USA.
From 8pm weekday nights we bring you our specialist shows including Country Monday and then we dig down into the Zack Retro Juke box.
Tuesday night we focus on the local area with a look at local events, Live guests and a look at what is happening in our region, and at 10pm we bring you movie weekly.from 11pm Yogi with America's Greatest Hits.
Wednesday nights we have the regions Number one Rock Show, showcasing the biggest songs from the world of Rock music. From 10pm we have the biggest sporting events from the USA and local sports news as they happen.from 11pm the legendary Peter Anthony with Q Burn Rock Show.
On Thursday we have DJ Mystery with the weekend warm - up from 8pm and then from 10pm Direct from the USA Greg Mack with RnB , Soul and Hip - Hop .
Friday night is Dance Night, we up the tempo and go all out Dance, with everything from deep house, to tech house and all the latest promo's and DJ Charts, we get you into the Clubzone with the biggest tunes from the UK.
Saturday we entertain you with local events as you wake up, then we bring you a big package of craziness right throughout your Saturday, which no other radio station would dare to do! Saturday nights sees Dance Anthems, then we move over to the USA with The Open House Party, which IS The BIGGEST party on your radio with lots of celebrity guests! 
Sundays are Solid Gold with over 15 hours of the greatest hits of all time, all the classic hits you remember, and some that may have forgotten! Then we bring you an evening of live music with Zack FM's LIve Sessions bands playing live in the studio , from 9pm Yogi with Live Music entertainment from around our region. from 11pm DJ V.L.C with the best Urban show. We then slow you down with Rdubz  from 1am.
Our DJ's are here to entertain you day and night! Zack FM has DJ's on 24 hours a day, 7 days a week. 
In between the great songs our DJ's will make you laugh, make you think and keep you up to date with everything you need to get through your day and night! Zack FM DJ's are all fun based personality DJ'S who have the freedom to entertain you, our listeners and are not restricted to playing the same songs everyday. 
Check out our DJ's in the Zack FM Air Force Team.
Advertise - Why Radio?
7 GREAT REASONS FOR YOU TO
MAKE RADIO YOUR MEDIUM OF
CHOICE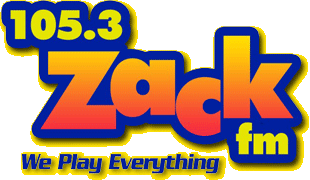 1. RADIO OFFERS EFFICIENT TARGETING
 Radio targets audiences efficiently because different stations attract different listeners. This allows advertisers to talk selectively to the groups they are most interested in. Added to this is radio's local structure, which means that brands can focus their activity very effectively onto key market areas.
2. RADIO REACHES PEOPLE AT RELEVANT TIMES AND PLACES
 Most radio listeners are engaged in another activity, and this means that advertisers can reach listeners at key 'touchpoints' - when they are on the school run, surfing the internet, before going out on Friday nights, and so on. And now that radio can be heard on mobiles, on the internet etc, these touchpoints are becoming even more widespread. Research shows that advertising which is relevant to a listener's other activity is over 60% more likely to be recalled.
 3. RADIO REACHES OUT IN AN AD AVOIDANCE WORLD
 Research shows that radio, together with cinema, has the lowest level of advertising avoidance - people rarely switch stations, and are available to listen to any message that is relevant, creative, intriguing etc. This is a great opportunity for advertising who want to reach out to new customers, or to tell existing customers something they didn't know.
4. RADIO HAS A "MULTIPLIER EFFECT" ON OTHER MEDIA
 Radio's way of multiplying the effect of other media is a feature of multi-media research studies. Radio's multiplier effect seems to originate in the fact that it is an audio-only medium, and therefore stimulates a different part of the brain.
 5. RADIO HAS A LARGE "SHARE OF MIND" AWARENESS FOR A BRAND
 In the same that radio stations create chart music success, they create a sense of ubiquity for a brand. This is for two main reasons - firstly, because radio ads are on frequently and secondly because listeners tend to spend so long listening (on average 14 hours per week). An advertiser which is big in radio can create a disproportionately large share of mind for itself for low entry level.
6. RADIO DRIVES RESPONSE, ESPECIALLY ONLINE
 Radio has always been a strong 'call-to-action' medium, and this is even more true in a world where consumers access brands via the internet. Recent radio and internet joint research revealed that at any given time a fifth of internet surfers are listening to radio - so they are a click away from interacting with a brand.
 7. RADIO IS "A FRIEND"
 Listeners use radio for emotional reasons - to keep their spirits up, to stop themselves from feeling bored in a car or isolated while doing daily chores. This leads to them seeing radio as a kind of friend, and this is a valuable context for an advertiser to appear in. It is even more powerful when advertising extends through into branded content - sponsorships & promotions. When a radio station presenter talks about 'our friends at Company X', the listener is hearing about a friend of a friend - this has a strong effect on bringing a brand closer.
 Call our sales department today and find out just how cost effective advertising on Zack FM really is.  (01638) 711-177 or E-Mail sales@zackfm.com
Sounds a bit like Blondie , call me from Winston in Newmarket !!
Great music as it is every week, from Nick in Newmarket
MAIN MENU
PROGRAMS
Advertise With Zack FM 103.3
105.3 Zack FM,
Address
5 Mill St, Mildenhall, Bury Saint Edmunds IP28 7DP
Text  07804 13 12 15
Switchboard: (01638) 711-177
studio@zackfm.com