We're Very excited here at Zack HQ! We will be launching on D.A.B Digital Radio in Norwich and Cambridgeshire at the end of January 2018. We will announce On Air so please keep your ears open and make sure you re-tune your D.A.B Radio. 
We  are pleased to announce that DBL Castles now sponsor the Zack FM  bouncy castle, we all at Zack look forward working with them.
For Bookings and Enquiries please visit their website :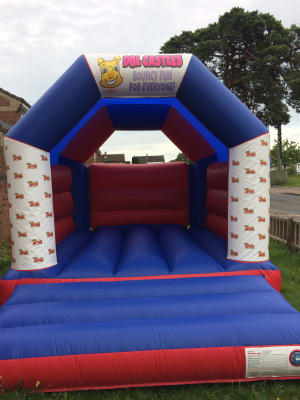 With the sun beating down on the freshly cut grass of the Jubilee Fields, Zack FM set up our stand and got ready to welcome the good people of Mildenhall.
Flip, Adela and Kev were joined later in the day by Chris T and Juice.

Read More
MAIN MENU
PROGRAMS
Advertise With Zack FM 103.3
105.3 Zack FM,
Address
5 Mill St, Mildenhall, Bury Saint Edmunds IP28 7DP
Text  07804 13 12 15
Switchboard: (01638) 711-177
studio@zackfm.com